Tel: +86 577 86738692

Skype: gracechenlt

E-mail: cfqgrace@163.com

Contact person: Ms.Grace Chen

Address: Wenzhou City, Zhejiang Province,China
Home>>Face Masks>>particulate active carbon respirator
particulate active carbon respirator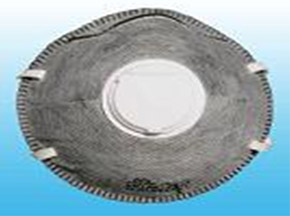 • Four layers, each layer is made of soft Polypropylene (P. P) inner layer, reduce the fiber drops and increase the wearing comfort.
• High efficient active carbon absorbs nuisance organic acid vapors.
• The filter layer is made of high efficient melt blown web which resists dust and oil-free particle.
• Cool latex-free cloth head straps for comfort table wearing.
• Efficiently resist nuisance or organic acid vapors, suited to chemical agriculture, solution cleaning, spray, printing, electronic, food processing , auto body shop, ship building. Ink and dyeing. Sterilizing, etc. workshops.